Last Updated on 28/11/2023
Antalya, the picturesque jewel of Turkey's Mediterranean coast, has yet again proved its attractive charm to vacationers internationally. In fact,  with its stunning beaches, historical ruins, and dynamic lifestyle, it was not surprising that the province has reached a notable record. In the first seven months of the year, Antalya welcomed above 7 million vacationers. 
Let's delve into the factors that have contributed to this appeal, making Antalya Province an attractive spot for travelers from all corners of the globe.
Antalya Province attracted 7 M tourists in 2023 
From the beginning of 2023 to July,  7.3 million visitors arrived in Antalya province by air. Consequently, this demonstrates the city's lasting attractiveness to tourists. Actually, iIf we compare this year's results to the same period in 2022, when 5.6 million visitors arrived in Antalya by air, we can notice the remarkable development in tourism. The 24% growth represents a thriving tourism business in the city, breaking past records and indicating a promising year ahead.
Antalya province and its booming tourism industry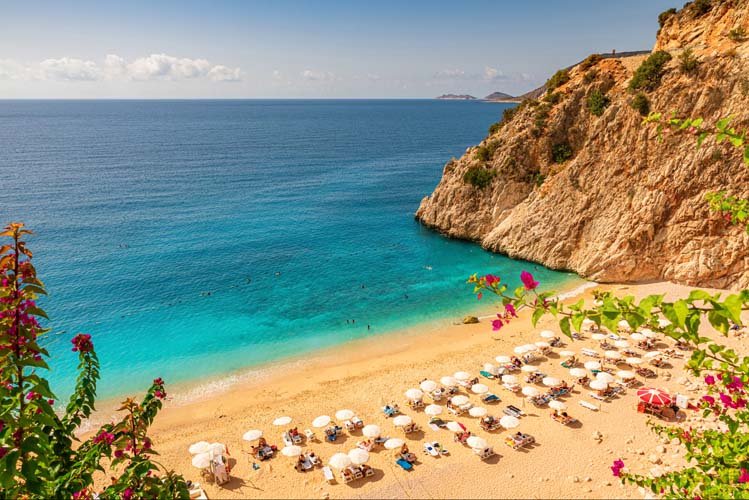 Antalya Province has unique attractions that made the city a popular tourist destination all year round. It offers visitors four seasons of enchantment with its unmatched combination of natural beauty and ancient history. Moreover, the alluring scenery, which includes clean beaches and a deep blue sea, as well as the city's first-rate amenities and green environs, have undoubtedly boosted its appeal to tourists from across the world.  Antalya's governor claimed that compared to the year before the pandemic of 2019, regarded as a "record year" for tourism, Antalya's current tourist statistics demonstrate significant development. In fact, during the same period in 2019, 1.4 million visitors arrived in the city by plane.
A thriving real estate market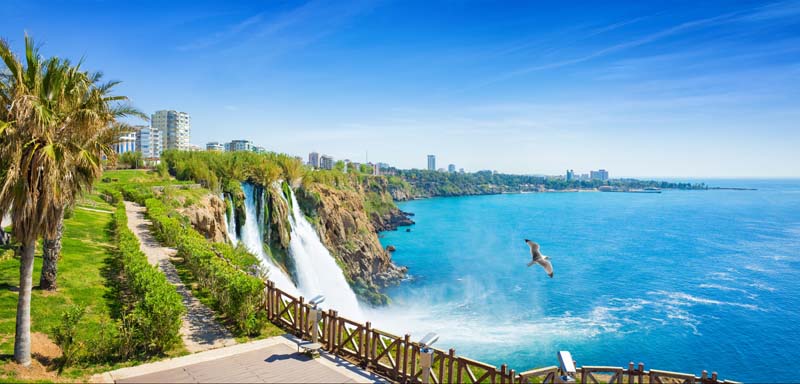 The real estate industry in Antalya province is booming. For real estate buyers, particularly Russians, it became the ideal location. According to TUIK data, Antalya has really been the top location for house sales to foreigners for more than a year running.  The attractiveness of the city among tourists and foreign residents has increased demand for accommodation. Property values have increased steadily over the years as a result, guaranteeing a potentially profitable return on investment. Investors looking to purchase property in Antalya can find a variety of possibilities with various budgets and tastes, whether they are interested in flats, villas, or commercial properties.
Antalya's extensive history, historic sites, vibrant culture, and friendly attitude all entice visitors. To ensure a consistent revenue stream during the busiest travel seasons, purchasing real estate in Antalya provides up good prospects for short-term rentals such as vacation rental homes.
Best areas to buy a property in Antalya province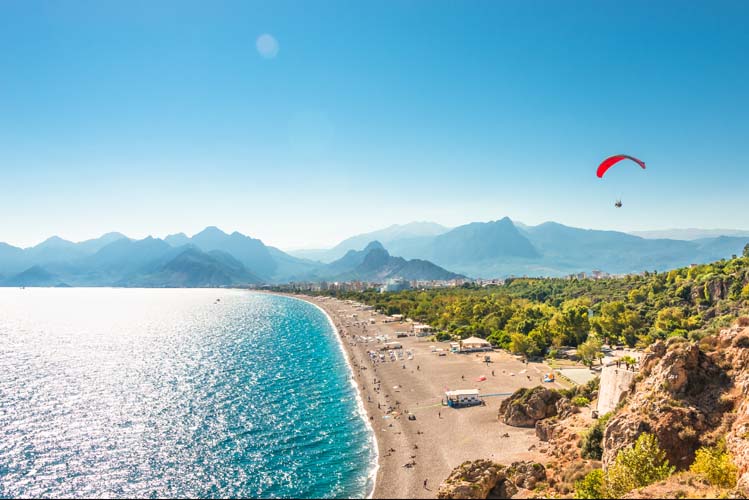 Here are some ideas for the most attractive and decent areas to buy a property in Antalya province. 
Lara: Renowned for its beaches and luxurious resorts Lara stands out as an upscale region, in Antalya. It's a sought-after destination for investors who desire premium properties offering a selection of apartments and villas with picturesque views.
Konyaaltı: Both locals and foreigners alike have developed a fondness for Konyaaltı due to its proximity to the city center and stunning beaches. This district presents an array of property options ranging from apartments to family homes.
Belek: Situated east of Antalya province, Belek has gained recognition for its golf courses and luxurious resorts. This location is ideal for golf enthusiasts and those in pursuit of a lifestyle.
Kemer Situated along the captivating Mediterranean coast Kemer offers a blend of beauty and modern amenities. It remains a destination among tourists well as property investors.
To be informed about the most attractive real estate opportunities in Antalya province, Don't hesitate to fulfill the form below and connect with our experts.